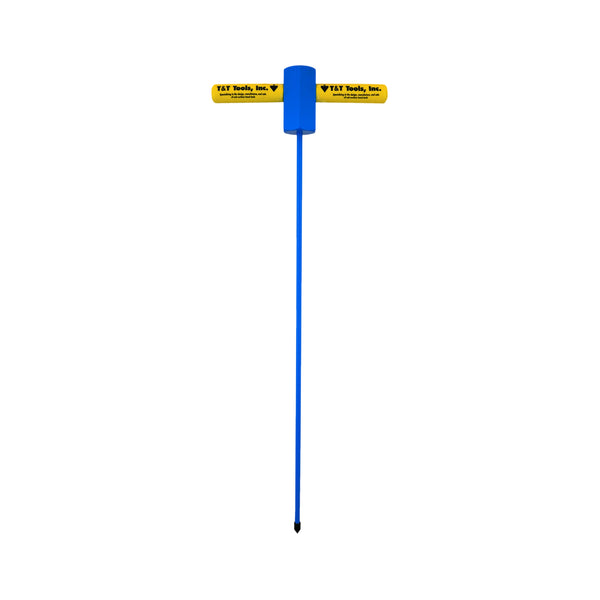 This is designed to break through tightly packed or frozen soils.

Two versions are now available:
    Standard: 3/8" Shaft
    Heavy Duty: 1/2" Shaft
Improved 2" wide hex head is integrated with an 11" wide handle.  The hex head is designed for striking with a maul.  Adding 3 lbs. to the overall probe weight, the hex head has been lengthened and counter bored to ensure durability and longevity, especially between the head and rod transition point.
FEATURES:
The Striking Head(tm) includes all of the same features as the Smart Stick(tm) plus the following:
A 3 pound hexagonal striking head to allow striking with a maul

Extra Heavy Duty design for added pounding power

Special alloy steel heat treated for durability

Striking head and shaft threaded for secure connection
WARNING!
The Striking Head(tm) DOES NOT provide protection from electrical shocks.  The vinyl grips are for operator comfort only.  For insulated capabilities, please refer to the Mighty Probe(tm).