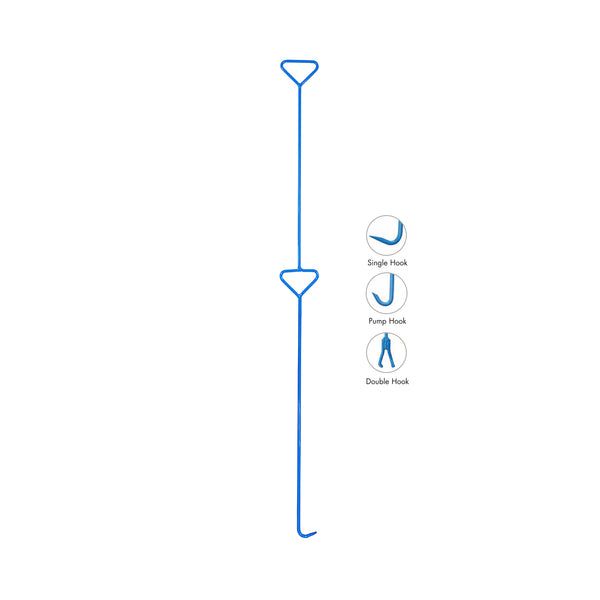 The PFO Hook(tm) has been designed for raising and lowering pumps, filters, and other things into and out of hard to reach places such as lift stations.  This hook also has the ability to hook and raise pump floats thereby turning on the pumps and evacuating the area.
Two integrated handles make this hook easy to manage when reaching deep down into a hole.  The middle handle allows you to maintain good lifting leverage.
Three different ends are available.  The pump hook end is designed to hold pumps securely while lifting.  The single and double hook ends are designed to reach between the filter baffles allowing the filters to be extracted.
FEATURES:
Highlights:
3/8" round high strength steel alloy

Resists permanent bending

72" long

One piece construction

Two handles for ease of use

Specially formed tips