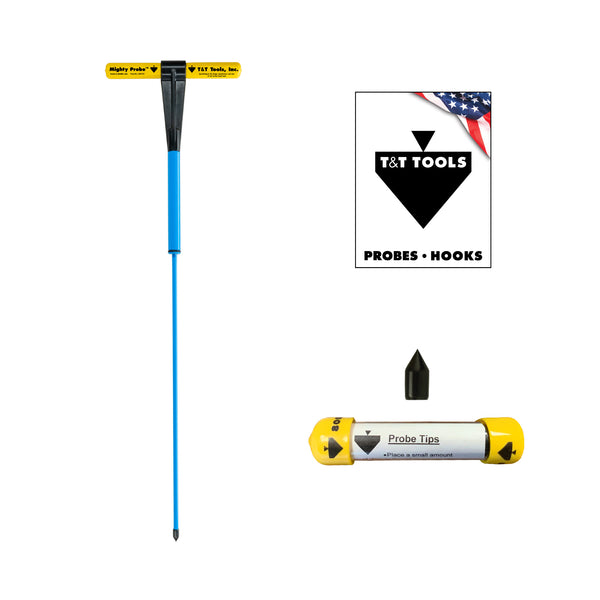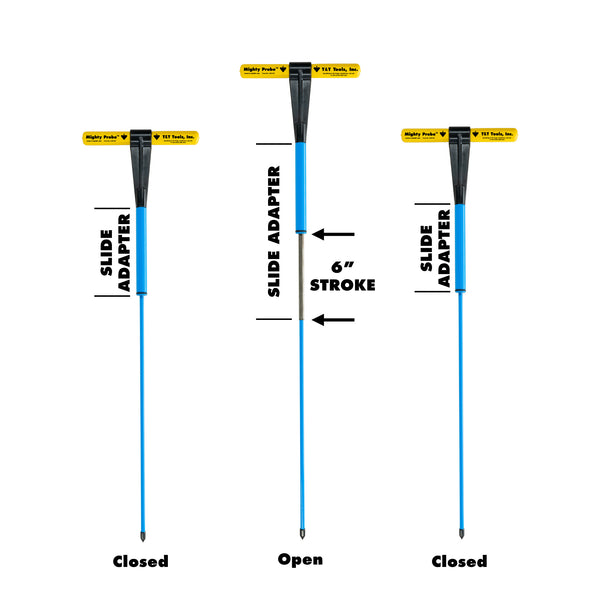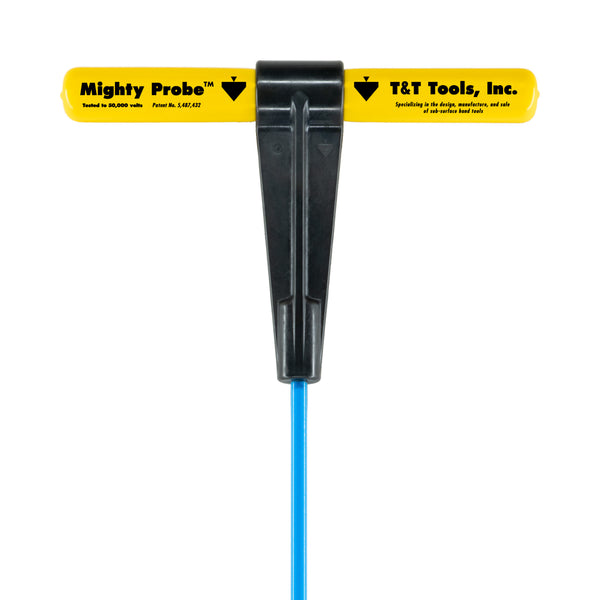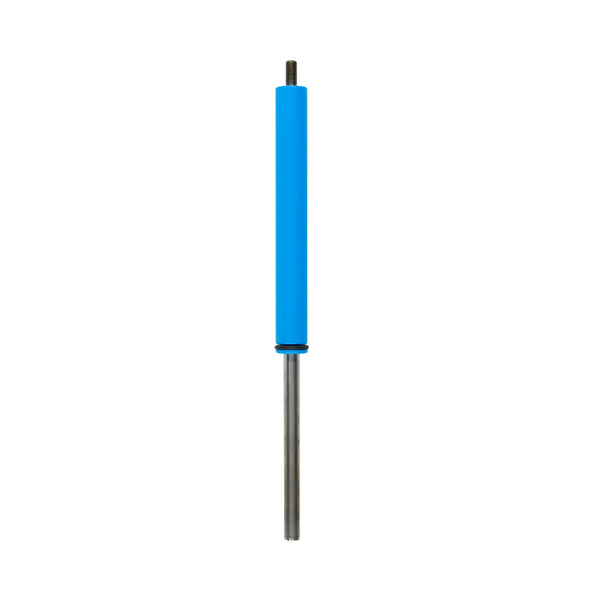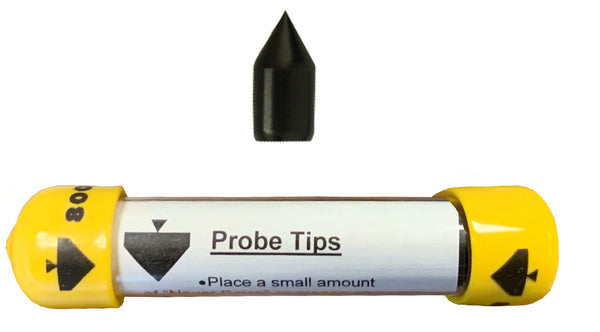 Feel the relief of getting everything you need in one package. This package includes our best probe being the Mighty Probe 42"-X, a standard Slide Adapter, three replacement tips, and a catalog!
The joy of having the standard Slide Adapter is that it will convert your Mighty Probe into a mini slide hammer probe allowing you pound your way through difficult spots.
Included: MPA42-X, SA, TPT3, Catalog
IMPORTANT: The Mighty Probe(tm) lengths includes the 6" current isolator. Therefore the 42" Mighty Probe(tm) allows you to probe 36" deep (42" overall - 6" isolator = 36" rod).
Mighty Probe Features:
Handle:

Sturdy 1" x 11" solid steel
Big enough to grip with both hands even when wearing gloves
Shaft:
High quality alloy steel resists bending and bowing
Thread to ensure a secure connection and ease of replacement
Isolator:

High strength reinforced composite
Molded to the handle for a secure connection
Tested up to 50,000 volts
Slide Adapter Features:

Highlights:
6" Stroke
8" overall length
The shaft can be pounded in and out of the ground
Material:

High strength tool steel
Heat treated to extend durability
Heat Treated Tips:
The tips are made of high strength alloy steel and are heat treated for added durability. Tapered edges make penetration and withdrawal easier.