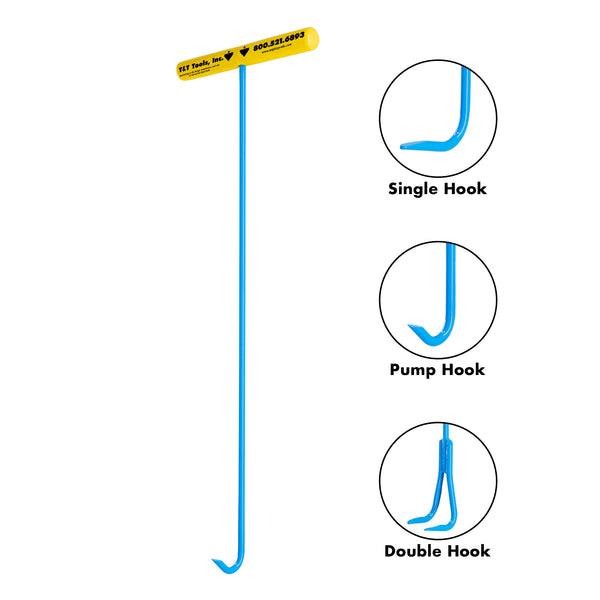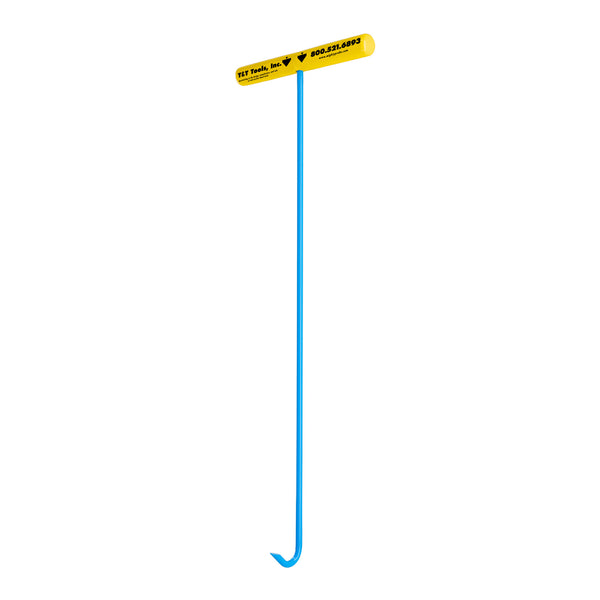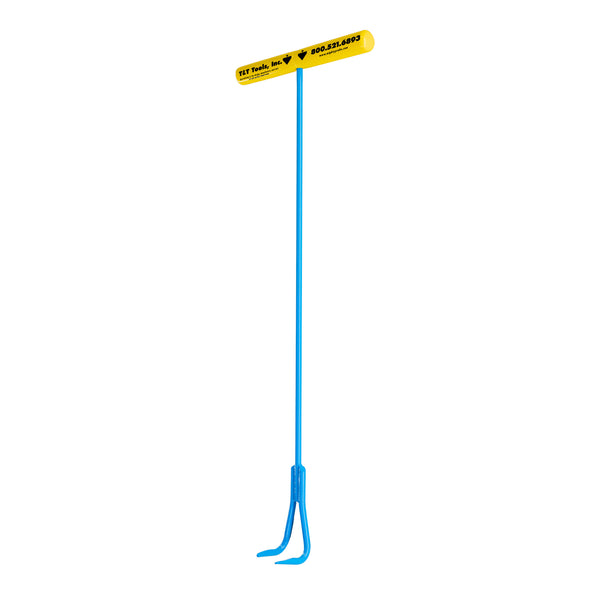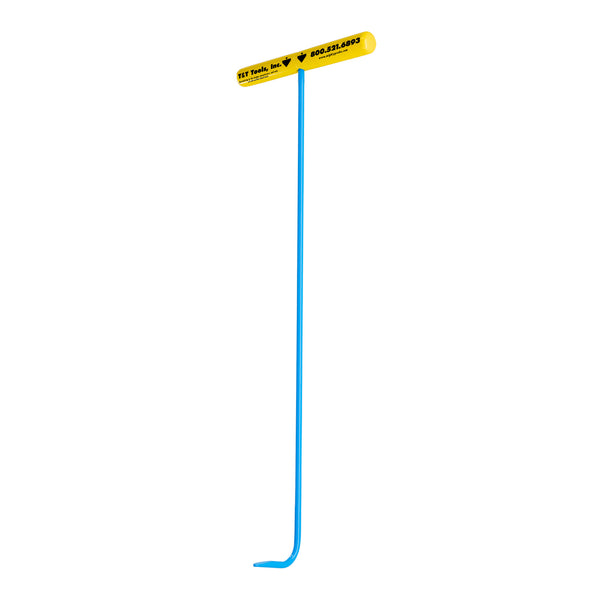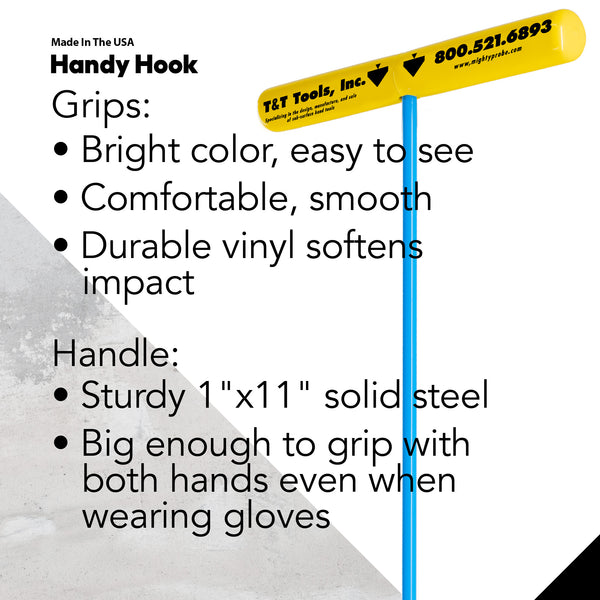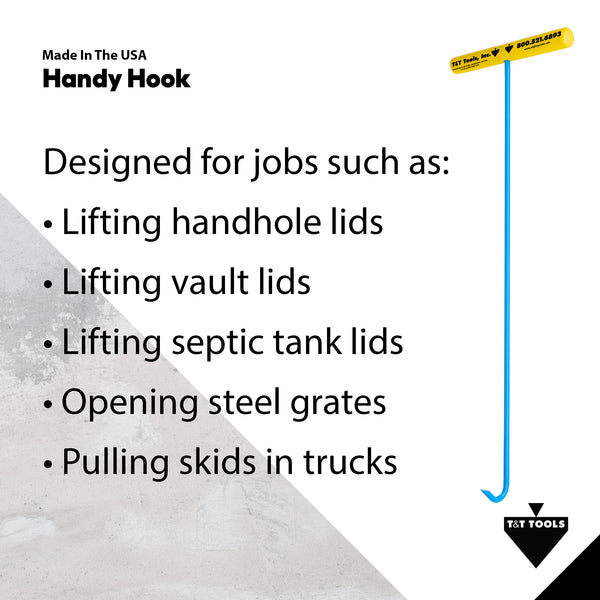 Multi-purpose back-saving tool.

The Handy Hook(tm) is designed for those hard to reach lifting jobs such as:
Lifting riser covers

Opening steel grates

Lifting septic tank lids

Pulling skids in trucks

Moving machinery

Moving portable toilets
The 3/8" Standard Duty Handy Hooks are only recommended for light to moderate loads.  The 1/2" Heavy Duty Hooks can be used for the same or even heavier loads.
The single hook end is a general purpose hook that is the most versatile of the three hook styles.
The pump hook end is a deeper hook style which better secures the item being lifted.
The dual pronged hook provides stability while lifting riser covers or septic tank lids.
FEATURES:
Grips:
Bright color, easy to see

Comfortable, smooth

Durable vinyl softens impact
Handle:
Sturdy 1"x11" solid steel (not the stainless steel model)

Big enough to grip with both hands even when wearing gloves
Shaft:
The steel handle and shaft of the HH30 and HH45 are threaded and welded to ensure a secure connection and alignment.  The HHSS16's handle is welded only.